I woke up around 2 a.m., attended to what woke me up. Crawled back into bed, realized quickly that sleep was not going to come easily. Struggled to get comfy, turned on my bedside lamp and opened my book. Right now I'm reading A View Across the Rooftops by Suzanne Kelman. It's a story about the Nazi occupation of Holland, their brutal extinction of the Jews in Amsterdam, and the end of WWII. It's not an easy story to read, but it is well worth the effort.
I found I was becoming more and more restless, however, and finally had to get up around 4 a.m. I have restless leg syndrome, and it's usually under good control due to the advice I received on Facebook from many friends. But this time? Not any relief. I finally resorted to an excellent standby–veterinarian horse liniment! The old gray mare is feeling less jumpy 🙂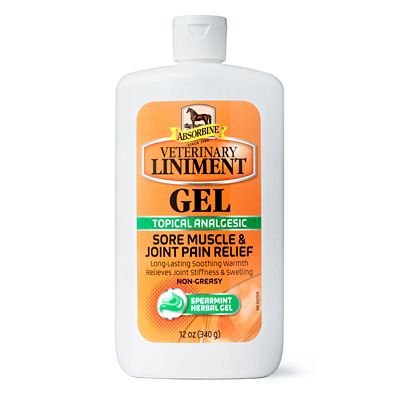 I get mine at the tractor supply. My chiropractor suggested it some years ago, and it truly is helpful.
However, I'm awake now. Wide awake. It's 5:30 a.m. and I've been awake since 3:30 or so, finally got up at 4 a.m. I wonder what the day will bring. Brain fog will set in early, I think!
Anyway, thinking about some things. I had a delightful day yesterday. It was what I've begun to call my Teaching Day at church. At 11 a.m. I have a women's Bible study group. We had some new faces there yesterday. We had our first session in the book of Hebrews, and boy, am I ever loving it already! A friend suggested a book by Nancy Guthrie, Hoping for Something Better. I don't usually like to teach from any book but the Bible, but this book is outstanding. I am definitely using the Bible as the main focus for study, but Guthrie has done an outstanding job of breaking down the book of Hebrews into clear and simple terms.
Yesterday, we looked at the theme of the book of Hebrews, established in chapter one, verse one: "God, who at sundry times and in divers manners spake in time past unto the fathers by the prophets." The very first word in the book is the theme of the book. God is the center of the whole Bible.
I'm blogging the book of John right now, and it's very easy to tie it to the study in Hebrews. John is all about Jesus, the Son of God. Let me tell you, these studies are life-changing!
I go from the Bible study group to my homeschool co-op history class. A great bunch of young people, they are interested and they participate! Can you imagine, we actually have FUN in history class? Right now we're looking at some of the ways God intervened in the efforts of the Pilgrims to leave Holland and journey for 66 storm-filled days in a ship that was approximately the length of a volleyball court. It was tossed in those storms like a cork, up one gigantic wave and down another. Seasickness was terrible and unavoidable. They didn't have Dramamine back then 🙂 There are stories of the way God both took life and preserved life.
When the Mayflower finally dropped anchor near what is now Provincetown, the first thing they did was thank God for protecting them during that miserable voyage. Then they set about to write a short document about how a "civil body politic" could be governed by rules agreed upon by all of them. The Mayflower Compact was the first written constitution, if you will, in the New World. It was about 150 years ahead of America's Constitution.
I was curious about that wording, "body politic," so of course I did some research. Simply stated, a "civil body politic" is a group of citizens acting together as a law making body.
Being a word nerd, I like to go to etymonline.com to learn the origin of words. Here's the breakdown of the word politic: early 15c., "pertaining to public affairs," from Middle French politique "political" (14c.) and directly from Latin politicus "of citizens or the state, civil, civic," from Greek politikos "of citizens, pertaining to the state and its administration; pertaining to public life," from polites "citizen," from polis "city" (see polis). Replaced in most adjectival senses by political. From mid-15c. as "prudent, judicious."
I wonder what those Pilgrims from 400 years ago would think of politics in America today. Probably not much. They prayed about everything, seeking God's leading. Most of today's politicians don't spend a whole lot of time in prayer unless it makes them look good to their constituents. How do I know that? Well, people who walk with God and seek Him daily are not typified by lying.
Okay, that's enough. I'm feeling a bit sleepy!