John 10:1. Verily, verily, I say unto you, He that entereth not by the door into the sheepfold, but climbeth up some other way, the same is a thief and a robber.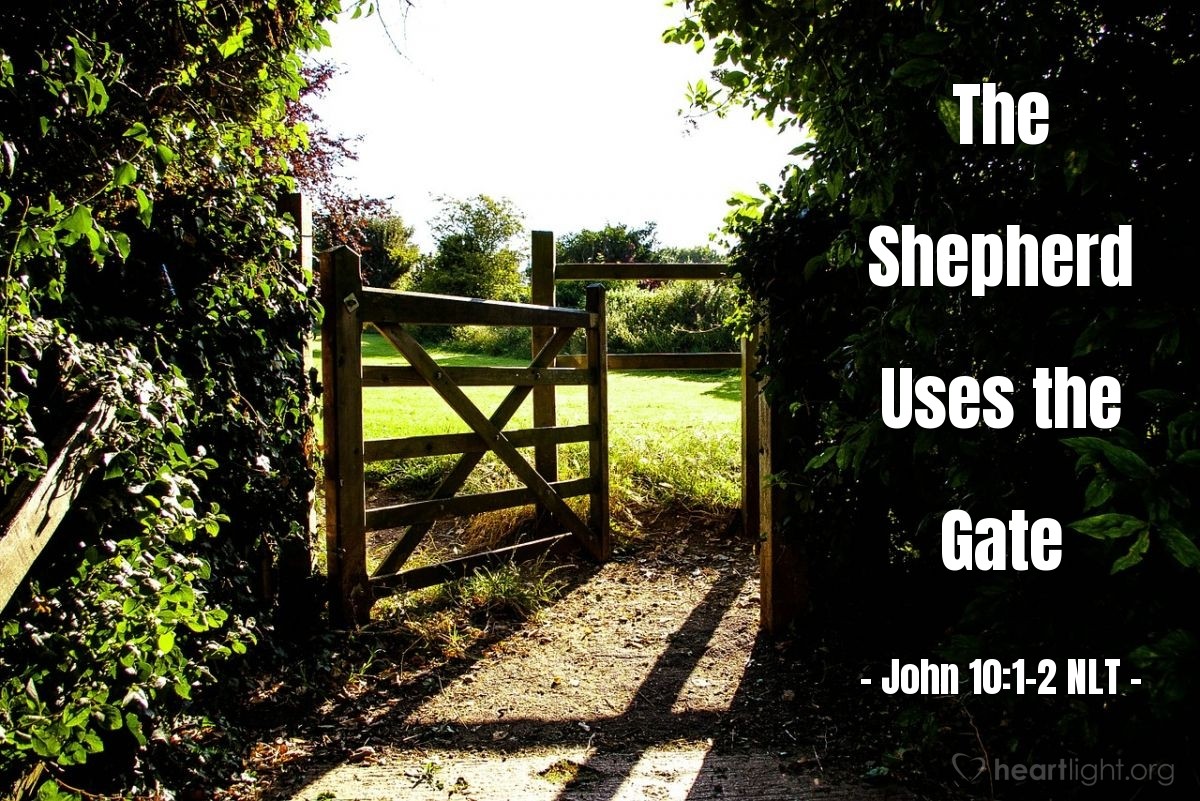 Today, we are starting a wonderful chapter, one that has become a great favorite of mine. John 10 is Jesus as the Good Shepherd. He goes in and out of the sheep fold only by the door. Anyone who enters any other way is a thief, and has no good intentions. I've heard many sermons from this chapter over the years, some tied in with Psalm 23.
When I was very young, probably five or six, I got a jigsaw puzzle as a gift. I don't remember the gifter, but I wish I did. I loved it so much. It was a picture of the famous painting of Jesus, the Good Shepherd. Let me see if I can find it. . . . .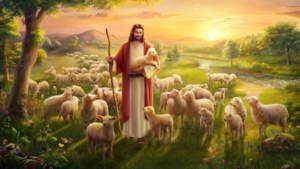 There are literally dozens of interpretations of this story, but this one feels the most familiar. It was hard for me, at that age, because of the many sheep. So many of the pieces looked alike. I have no idea how often I put it together, put it all back in the box, did it again. I do remember thinking, as I worked, about everything I knew about the story in John 10 and Psalm 23. This puzzle gave me an early and lifelong vision of Who Jesus was, and how much He loved us.
Later, working as a Sunday school teacher and a children's church story teller, I often enjoyed sharing the story of Snowflake, the little lamb who rebelled against the shepherd and got lost. The Shepherd gave His life, in the story, seeking the one lost sheep and bringing it safely back to the fold. It's quite a dramatic story. I'll always remember the little boy who, when the Shepherd called Snowflake's name, "baahhhed" in response before I could do it myself. He was totally involved with the story 🙂
This is a wonderful chapter, full of great gospel truth that is so simple a child can understand it. It is so profound that educated adults can't grasp the full meaning of it. That's probably because our minds are all cluttered up with our knowledge, leaving very little room for the simple truth of the gospel.
I hope you will enjoy the chapter as much as I do as we journey through it.