Isaiah 47:14-15
14 Behold, they shall be as stubble; the fire shall burn them; they shall not deliver themselves from the power of the flame: there shall not be a coal to warm at, nor fire to sit before it.
15 Thus shall they be unto thee with whom thou hast laboured, even thy merchants, from thy youth: they shall wander every one to his quarter; none shall save thee.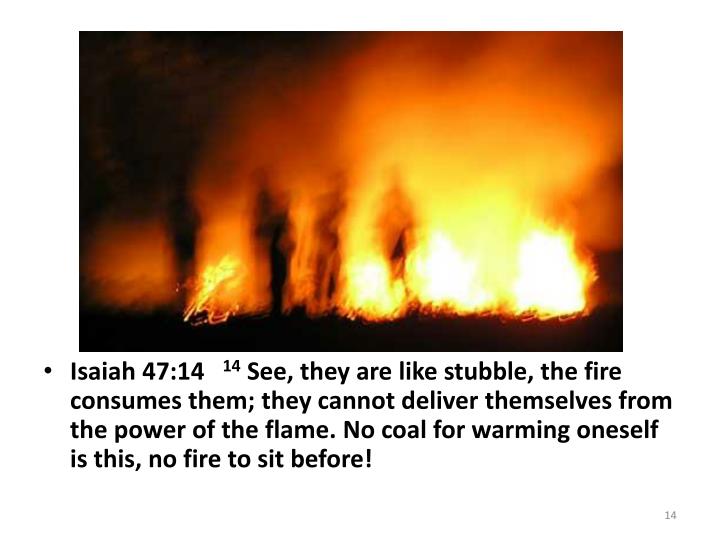 All the idols of Babylon will be destroyed by fire when the city falls. It won't be a fire to warm one's hands over, nor a comfortable fire for roasting hot dogs and marshmallows.
All the wise men, astrologers, magicians and sages of Babylon would be useless. None of them would stand for the people. They would all slink off into their own lairs. No one would save the city from destruction.