John 10: 41-42.
And many resorted unto Him, and said, John did no miracle: but all things that John spake of this Man were true.
And many believed on Him there.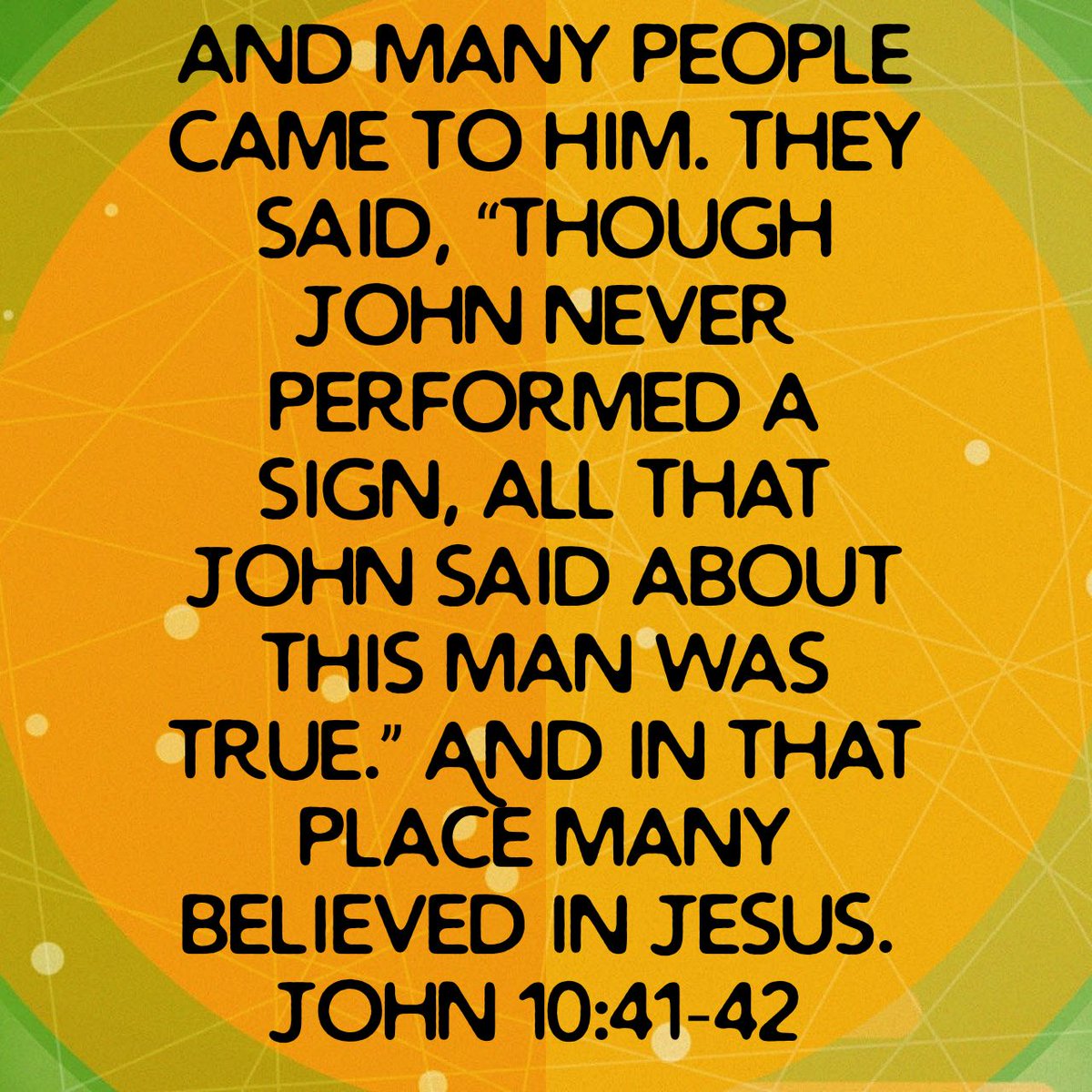 We are not told how long Jesus stayed in this place. I'm sure He needed time to recover from all the tension and stress of His confrontation with the Pharisees, who were determined to take His life. Never forget that although Jesus was wholly God, He was also wholly man. That is why He understands our own struggles, weaknesses, and temptations. We have a Savior Who understands our hearts!
The common people understood that, although John the Baptist had never performed a miracle, everything he said about Jesus was true. I would love to have been a fly on the wall as all those people came to sit at Jesus' feet and listen to His Words. Just to be in His presence would have been amazing.
All who ever believed in Him, all who ever will, can enjoy being in His presence for all eternity! What a day that will be!