Isaiah 48:16-17.
16 Come ye near unto
me, hear ye this; I have not spoken in secret from the beginning; from the time that it was, there am I: and now the Lord God, and his Spirit, hath sent Me.
17 Thus saith the Lord, thy Redeemer, the Holy One of Israel; I am the Lord thy God which teacheth thee to profit, which leadeth thee by the way that thou shouldest go.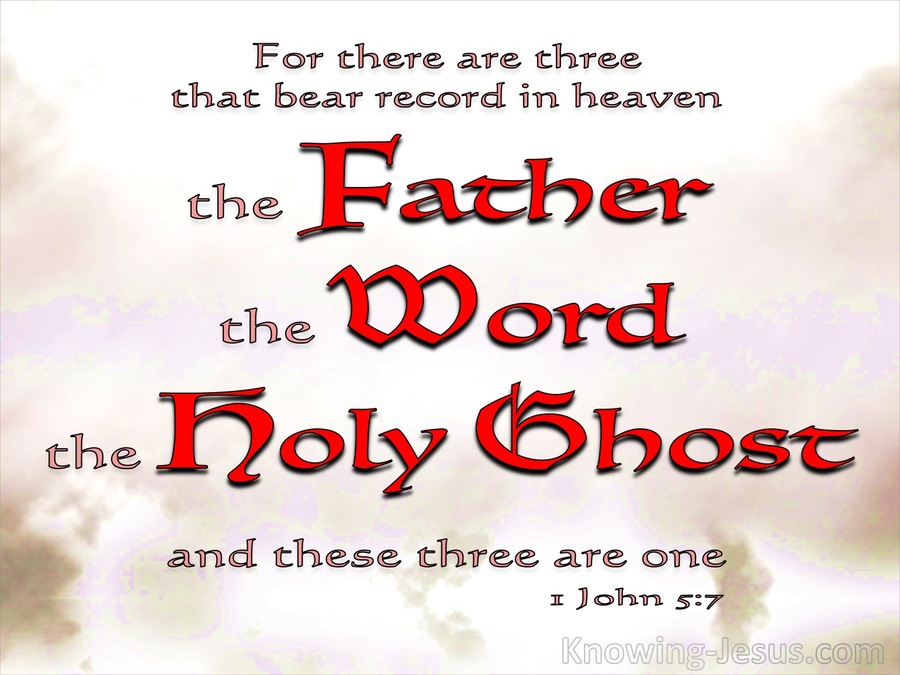 There are many references all through scripture that mention the three who are part of what we refer to as the Trinity.  While it is true that the actual word trinity is not used in scripture, the concept shows up very early, starting in Genesis 1:1.  "In the beginning, GOD. . . ."  in which the word GOD is Elohim, the plural form of the word. Singular is El or Eloah. However, even though Elohim is plural, it governs a singular verb.  There really is no good way to translate this into English, but for the purposes of illustration, in English we would say He (singular)  is;  They are.  But in Hebrew,  the usage is They (plural, Elohim) is (singular).  They is  would sound very strange to us, but understanding this point of grammar is helpful in understanding the plurality of God.
I say all that to help clarify our passage for today, because a literary term, point of view, changes in verse 16.  It changes to the second Person of the Trinity,  the Messiah.
There is no doubt that the speaker in v. 16 is a Divine Person, Who had openly, and not secretly, spoken of the plan to raise up Cyrus, from the beginning. This appears to have been the Messiah Whom God and His Spirit (the Holy Spirit) had sent. Here is a clear reference to the Divine Trinity of separate and distinct persons in the Elohim of Scripture–the Lord God (one Person), the Holy Spirit (another Person), and the Messiah (still another Person) sent by the two–the Lord God and the Holy Spirit.
In verse 17, Redeemer is a title that is used only of Jesus, Messiah, sent by God and the Holy Spirit.
Do I, in my human finite brain, understand how all this can be?  No, not really.  God has said that His ways are above ours, that His thoughts are above ours.  Faith is believing that what God says is true. Someday, I will understand.  For now, I accept by faith that God exists in a realm and in a manner far above, outside, beyond my intellectual understanding.  He is Sovereign, He is the Comforter, He is the Redeemer.