Hosea 10:4-5.
They have spoken words, swearing falsely in making a covenant: thus judgment springeth up as hemlock in the furrows of the field.
The inhabitants of Samaria shall fear because of the calves of Bethaven: for the people thereof shall mourn over it, and the priests thereof that rejoiced on it, for the glory thereof, because it is departed from it.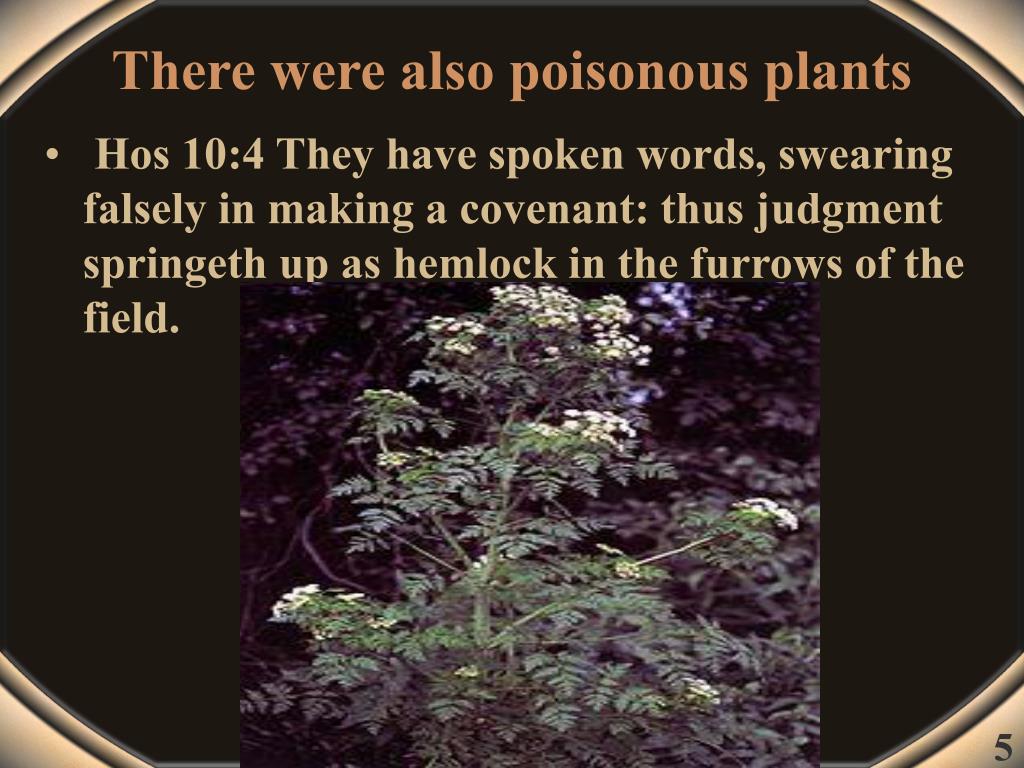 Because Israel had made false promises, they would experience life as hemlock that infiltrates a field of grain. What were the false promises? They said they loved God and followed Him, but they really loved idols instead, and worshiped as pagans. Hemlock is poison. When the philosopher Socrates was found guilty of corrupting the youth and of impiety, he was forced to drink hemlock. It was a death sentence. Hemlock growing in the fields was also a death sentence.
Samaria had been the metropolis of the nation, and now it contained a golden calf used for worship. Possibly, Dan had another similar to it. The word calves is plural in v. 5, and it is thought that the other was in Dan. Bethaven, once known as Bethlehem, or House of Bread, was now House of Iniquity. Those golden calves just seemed to reappear whenever Israel got tired of following God! When Assyria conquered Israel, the people would mourn and grieve because their idols would be smashed to pieces. Alas, now what would they worship?