John 13:12-17.
So after He had washed their feet, and had taken His garments, and was set down again, He said unto them, Know ye what I have done to you?
Ye call me Master and Lord: and ye say well; for so I am.
If I then, your Lord and Master, have washed your feet; ye also ought to wash one another's feet.
For I have given you an example, that ye should do as I have done to you.
Verily, verily, I say unto you, The servant is not greater than his lord; neither He that is sent greater than He that sent Him.
If ye know these things, happy are ye if ye do them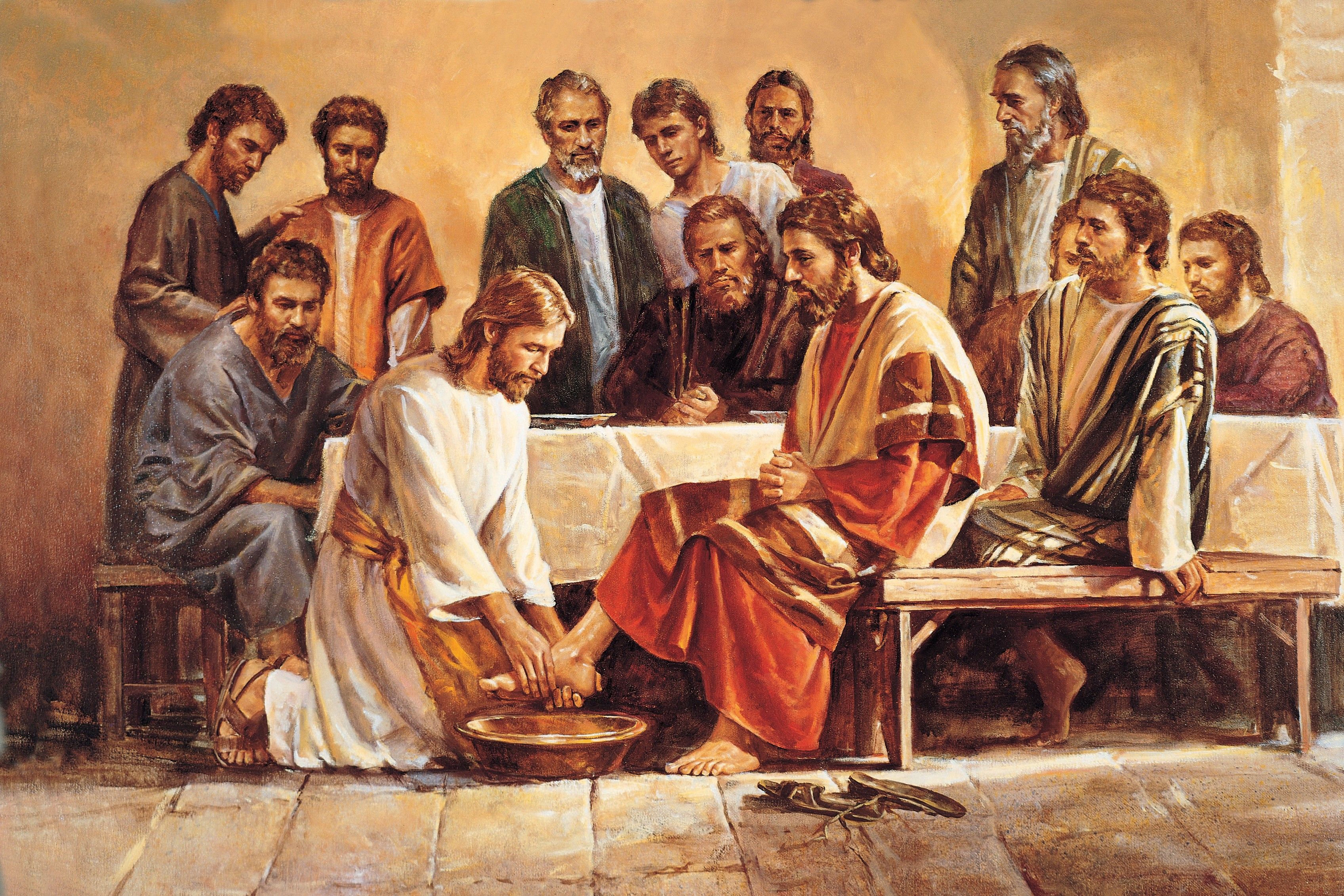 After Jesus finished washing the disciples' feet, He dressed Himself and returned to His place at the table. In my own words:
"Now, my friends, do you know and understand what I just did for you?"
He goes on from there to teach them the significance of servant leadership, helping them understand how wrong it was for them to be arguing among themselves about who was to be the greatest among them. They called Him Lord, Master–and that was right. He was the only Lord and Master among them.
Just as important, though, was His explanation to them that the servant is not greater than the master; that the Son is not greater than the Father. He wanted them to know and understand the importance of their serving one another, not competing with each other about who was going to be the greatest.
There is some controversy about whether or not Jesus intended for believers to practice foot-washing on a regular basis. I don't think there's anything wrong with doing so, but I'm not sure it was a specific commandment like the breaking of bread that signified His death. However, to argue and divide over this issue is to break the basic tenet that He sought to teach us: Serve one another. Don't try to rise to the top, just be humble as I was humble toward you. Help each other. Be servant leaders.
You know, in my experience (more lengthy all the time!) I have found that leaders don't have to work hard at rising to leadership. They are recognized and acknowledged by others for their specific abilities and gifts, and the rise to leadership is a natural outcome. True leaders aren't afraid to get their hands dirty, to perform humble acts, to take care of the needs of others.
Do you think you should be a leader? Then, first, get over yourself. Second, be willing to do the humble tasks with a willing spirit. Don't look for praise. Just do the work, whatever God puts before you, and quit worrying about being noticed and recognized for what you have done.
He who blows his own horn usually plays a solo.
Jesus said that if we know and understand these things, we will find happiness in doing them.