John 12:42-43.
Nevertheless among the chief rulers also many believed on Him; but because of the Pharisees they did not confess Him, lest they should be put out of the synagogue:  
For they loved the praise of men more than the praise of God.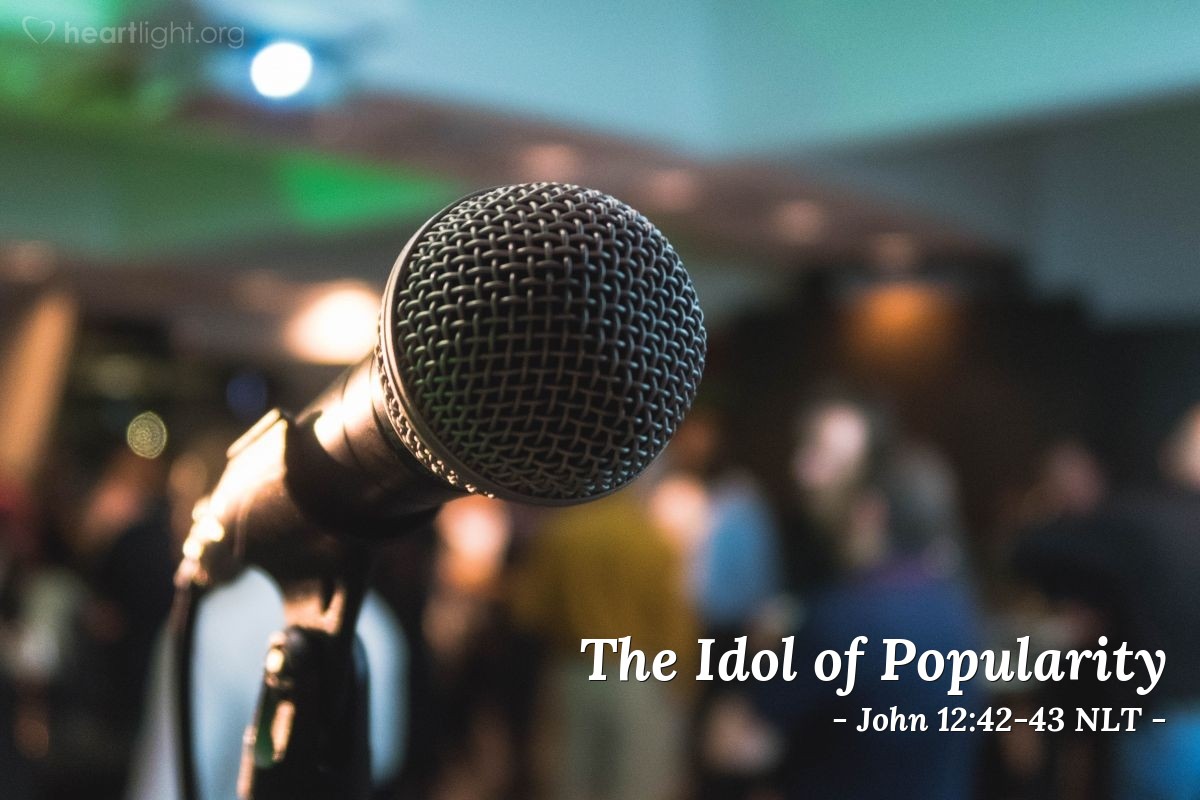 In this day of instant communication, I think we can understand the human desire and need for the praise of other people. After all, some supporters of the conservative Presidential candidate are actually fearful of putting his signs in their yards, dreading the possibility of vandalism and destruction of their property. Such lows America has reached!
Some of the religious leaders did believe on Jesus, but they were afraid to voice their beliefs. Doing so could get them put out of the synagogue, excommunicated from their peers and neighbors.
We've watched BLMers forcing themselves onto outdoor diners, taking their tables, screaming into their faces. Yes, it's intimidating. Very. Some people, to avoid being physically hurt, have submitted to demands that they raise a clenched fist and declare "Black Lives Matter." I was thinking about that the other day. Black lives DO matter. We were all created by the same God, and we are all the same under the skin. What I object to is being forced against my will to utter a mantra that identifies me as a supporter of hatred, crime, looting, vandalism and destruction. I do NOT support any of that.
When I was a child in Sunday School, we often sang:
Hatred for what we believe, for who we are, is not new. Cain hated Abel for his obedience to God and the resulting blessing, so Cain killed his brother. Did that eliminate the hatred in Cain's heart? Of course not. He was a marked man for as long as he lived, known as the first to commit fratricide. Hatred, once rooted in our hearts, digs in deeply.
The Jewish leaders who believed in Jesus were more concerned about being accepted by men than being in a right relationship with God. So they just kept quiet. They continued the rituals, followed the Law, and kept their mouths shut.
We do not have any right whatsoever to look down on them. We, too, are equally guilty about just keeping our mouths shut when we're afraid of the condemnation of others.