John 12:25-26.
He that loveth his life shall lose it; and he that hateth his life in this world shall keep it unto life eternal.
If any man serve Me, let him follow Me; and where I am, there shall also My servant be: if any man serve Me, him will My Father honour.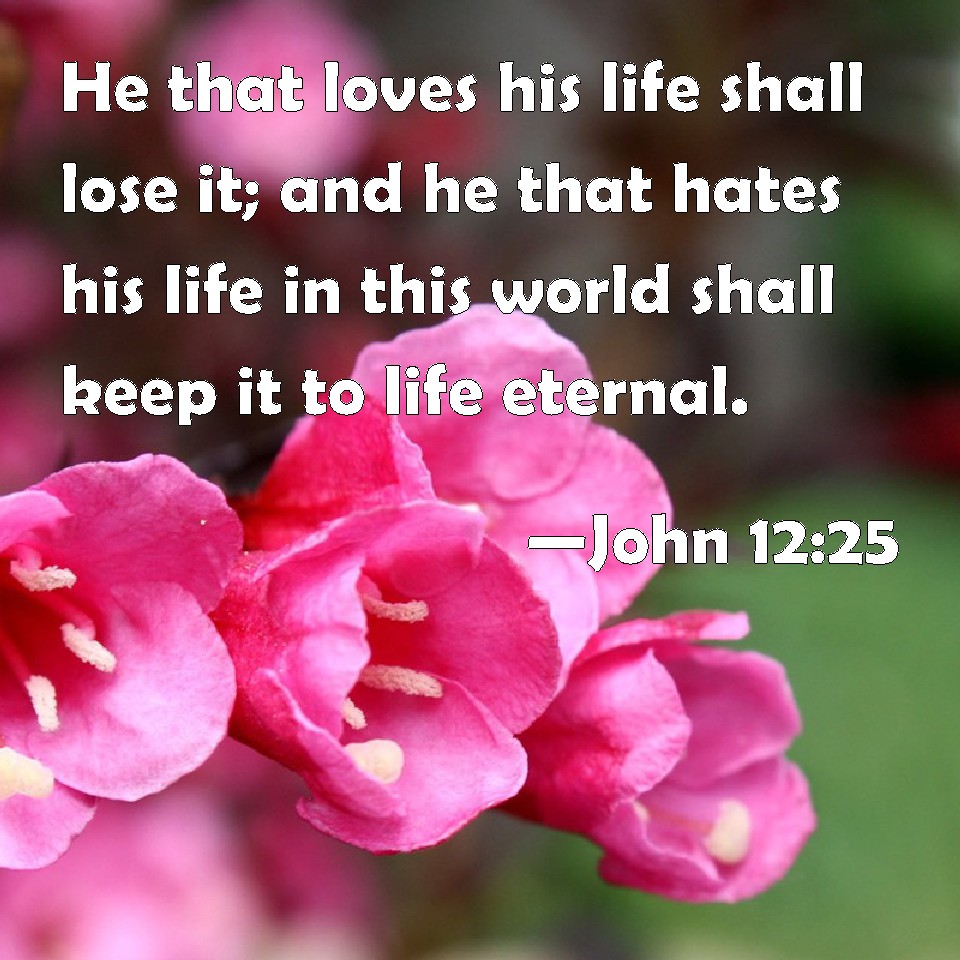 Years ago, my dad used this example to illustrate the main idea of these verses:
If you turn on an electric burner on your stovetop and set it at its highest heat, it will burn bright red. Now turn the other burners on to, say, medium. They will be warm to the touch, but not bright red.
When Jesus says we should "hate" our families, it is a comparative usage of the word. Compared to the love we have for God, which is bright red, the love for our dear ones here on earth is like the burners that are hot, but not the highest possible heat. To believe that God wants us to literally hate our parents would be in direct contradiction to His command that we love and respect them.
My dad was a practical guy. I've never forgotten that illustration, and think of it often when I'm using my stove.
The truth of this passage is clear. We are to love God so much that our lives here on earth become unimportant except to use them for Him, to honor and glorify Him and bring others to Him.
When we love and serve Him, He is always where we are. The Father honors those who honor His Son.
If we love our lives more than anything, we will lose those lives because we have not accepted Jesus Christ as Lord. If we love God more than life, we will have eternal life in heaven with Him–and we will experience the blessing of His Presence in our lives here on earth.