John 10:19-21.
There was a division therefore again among the Jews for these sayings.
And many of them said, He hath a devil, and is mad; why hear ye Him?
Others said, These are not the words of him that hath a devil. Can a devil open the eyes of the blind?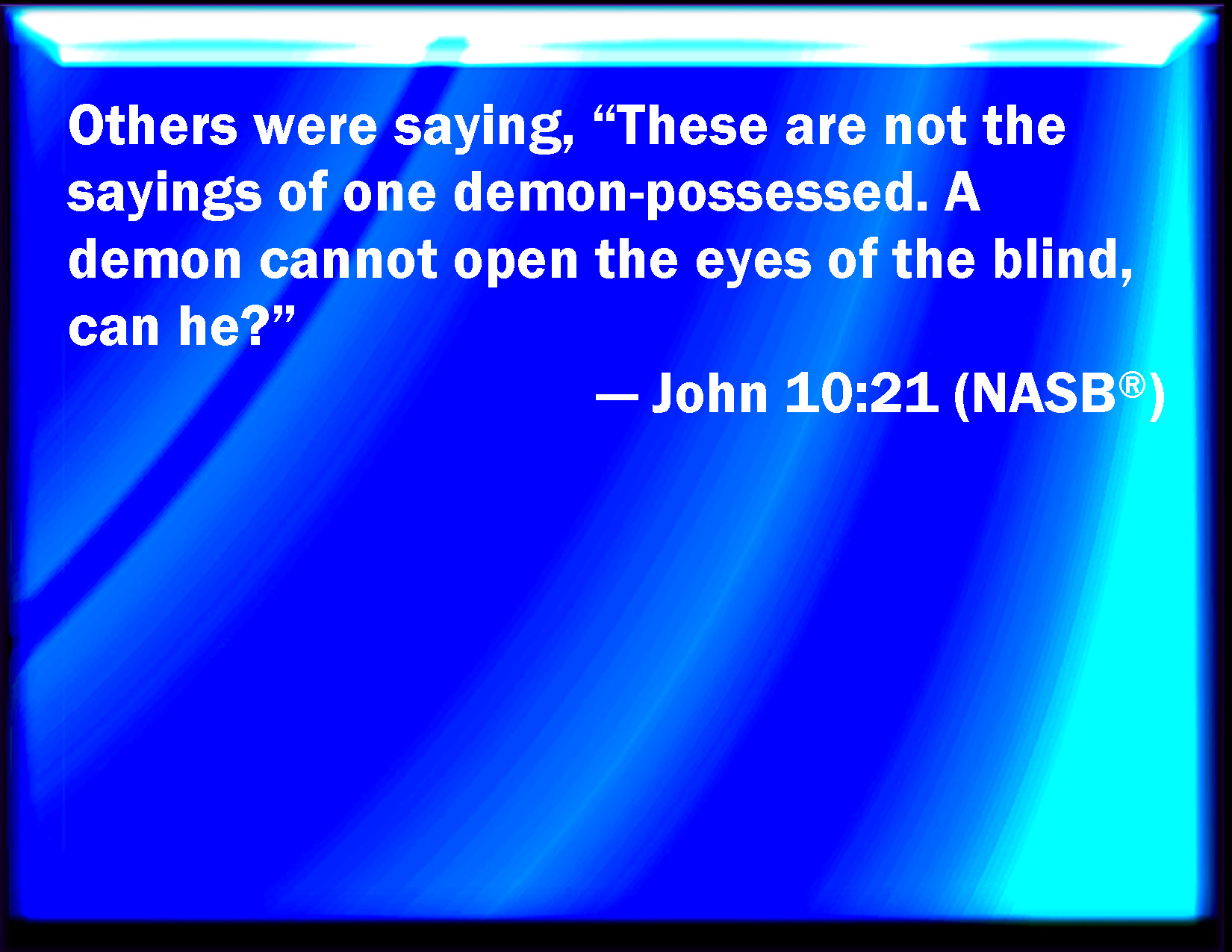 (Before I start the comments on this passage, I want to say a quick "thank you!" to my readers. Whether you are a regular, an occasional drop-in, or brand new to my site, you have contributed to encouraging me to keep on writing. Yesterday, I reached the 300,000 mark in my reader stats. Right at this moment, there have been 300,100 hits on this blog. So thank you, and thanks to God, Who has enabled me to keep writing and sharing His Word.)
Yesterday, we read that Jesus made it clear that He was the Good Shepherd Who would lay down His life for the sheep, and then take it back up again. He again asserted His love for the Father, demonstrated by His obedience.
As usual, there were strong emotions engendered by His words. Some thought He was just crazy. Some thought He was possessed by a demon, and wondered why anyone listened to Him.
Others, though, said that a demon could not have healed blind eyes, and they were right. Only the Creator of the eyes could miraculously heal the man who was born blind.
For the Pharisees, the biggest problem lay in the fact that Jesus had healed, or done work, on the Sabbath. They were busily collecting testimony against Him, and you can be assured that they had listening ears in all these situations concerning the work and ministry of Christ.
Their goal was to kill Him. What they didn't know was that His purpose in coming to earth was to die–for them, and everyone else.