John 9:30-33.
The man answered and said unto them, Why herein is a marvellous thing, that ye know not from whence He is, and yet He hath opened mine eyes.
Now we know that God heareth not sinners: but if any man be a worshipper of God, and doeth His will, him He heareth.
Since the world began was it not heard that any man opened the eyes of one that was born blind.
If this Man were not of God, He could do nothing.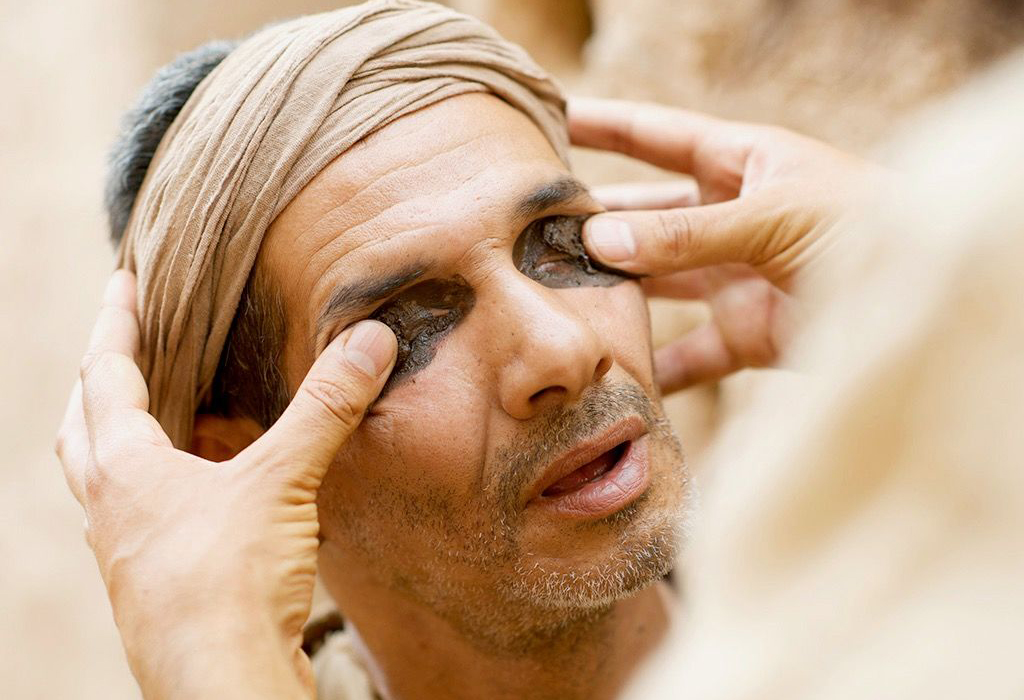 This is truly an amazing statement from a man who had been blind all his life; was considered nothing more than a beggar, and possibly guilty of great sin (hence his blindness), uneducated and not worth noticing until now, when his sight had been miraculously restored. I am amazed at the courage he showed, and also at his gift for stating the obvious 🙂
In verse 30, we hear that touch of sarcasm again (my own paraphrase): Why, this is an amazing thing! You religious leaders don't know Who He is or where He comes from, yet He has opened my eyes–something no one else, including you, has been able to do!"
Then he goes on to teach them what they knew, but did not practice: "We know that God does not regard the prayer of a man who continuously sins and has no intent of changing. But we also know that God does hear the prayer of a sinner who is repentant! I have repented, and have begged God to give me sight! (again, my own paraphrase here. Please, don't mistake this–I am not adding to scripture. I am only imagining how it may have been said today).
Then, he makes what to me is his crowning argument: "Since the beginning of the world, no one has ever heard of any man giving sight to the blind! If this man were not of God, He could do nothing!"
The blind man's faith was rock solid, so sure was he that Jesus was indeed of God! Imagine having had the hands of Jesus touching your face; hearing His voice reassuring you and telling you what to do next. Imagine being that close to the Son of God, and having Him minister to you in such a tender and loving way. Imagine going to Siloam, washing your eyes and face, and then opening your eyes and, for the first time, being able to see what was before you! I think the man had perfect vision! It was not clouded, or near-or far-sighted. It was clear! Colors, light, the faces of his loved ones–all clear for the first time. Yes, He knew it was God! He knew no ordinary man could have done the miracle that restored his sight.
Do you think he had persuaded the Pharisees?