John 6:70-71.
Jesus answered them, Have not I chosen you twelve, and one of you is a devil?
He spake of Judas Iscariot the son of Simon: for he it was that should betray Him, being one of the twelve.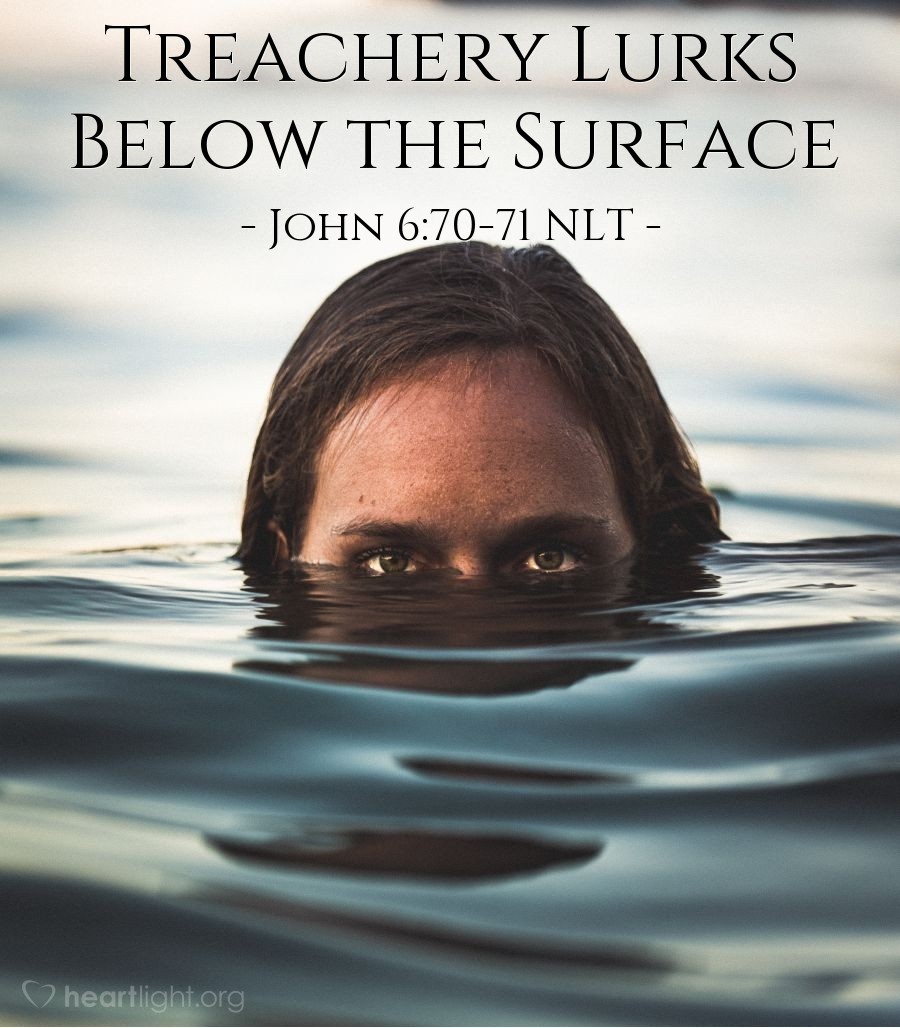 After Peter's strong affirmation, "We believe and are sure that Thou art The Christ, the Son of the Living God!" it must have come as a shock to the disciples to hear the next thing Jesus said.
"Haven't I chosen you twelve? And yet, even among you, there is a devil!" Of course we know that He was speaking of Judas Iscariot, who would betray Him for 30 pieces of silver. The price of a slave.
Even among the twelve, there was one who would fall away and fail to follow Jesus, one whose life would end in tragedy and infamy down through the centuries.

And so ends this amazing chapter, in which we see miracles; the feeding of the five thousand, Jesus walking on the water. And we hear Jesus proclaim clearly and publicly that He is indeed the Bread of Life; that His Words are the words of life; that He is the Living Bread, come down from heaven to provide salvation for all mankind who would simply believe on Him. What amazing and important events in the span of just a couple of days!
I think I'm going to give myself a break before starting chapter 7 on Monday. I will do my usual Sunday Morning Coffee post on Sunday, but tomorrow and Saturday, if I post anything, it will be light-hearted and relaxed. We need a little lightheartedness right now, don't we?
And by the way, I want to thank you, my readers, for your faithfulness. My stats are growing at a steady rate, with an interesting surge since I started the Gospel of John. I appreciate you all so much!