Eccl. 7:3-4.
Sorrow is better than laughter: for by the sadness of the countenance the heart is made better.
 The heart of the wise is in the house of mourning; but the heart of fools is in the house of mirth.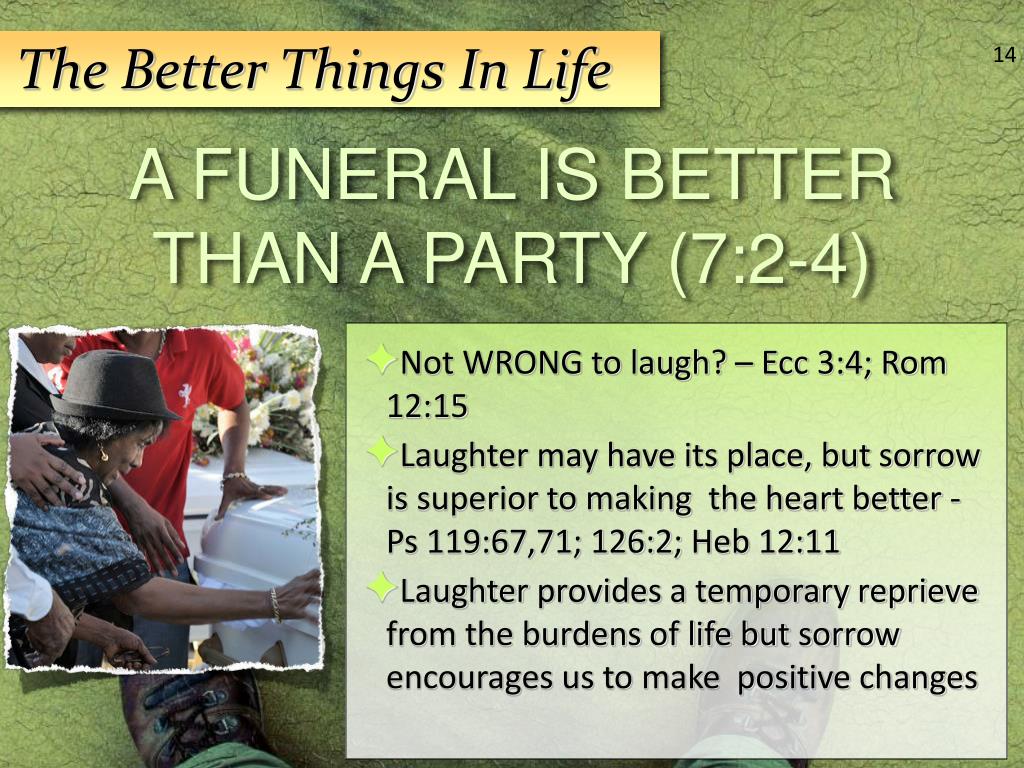 Continuing with the theme of v. 2 in this chapter, Solomon repeats the contrast between sorrow and mirth.
I think it's important to understand that God is not saying the mirth, laughter, fun, and joy are bad things. He does say, in Proverbs 17:22, that a merry heart does good like a medicine, but a broken spirit dries the bones.
Instead of condemning or forbidding laughter, God is pointing out that experiencing grief and loss can build character. It can help us become stronger, more compassionate, able to face the problems of life with more fortitude.
The best thing we can learn from sorrow and grief, when we know the Lord and are walking with Him, is that He keeps His promise to be with us always; He will never leave us or forsake us.
We do ourselves and our children harm when we protect ourselves and our children from ever having to experience grief and loss. These things are all a normal part of life.