Isaiah 42: 21-22. "The Lord is well pleased for His righteousness' sake; He will magnify the law, and make it honourable. But this is a people robbed and spoiled: they are all of them snared in holes, and they are hid in prison houses: they are for a prey, and none delivereth; for a spoil, and none saith, Restore."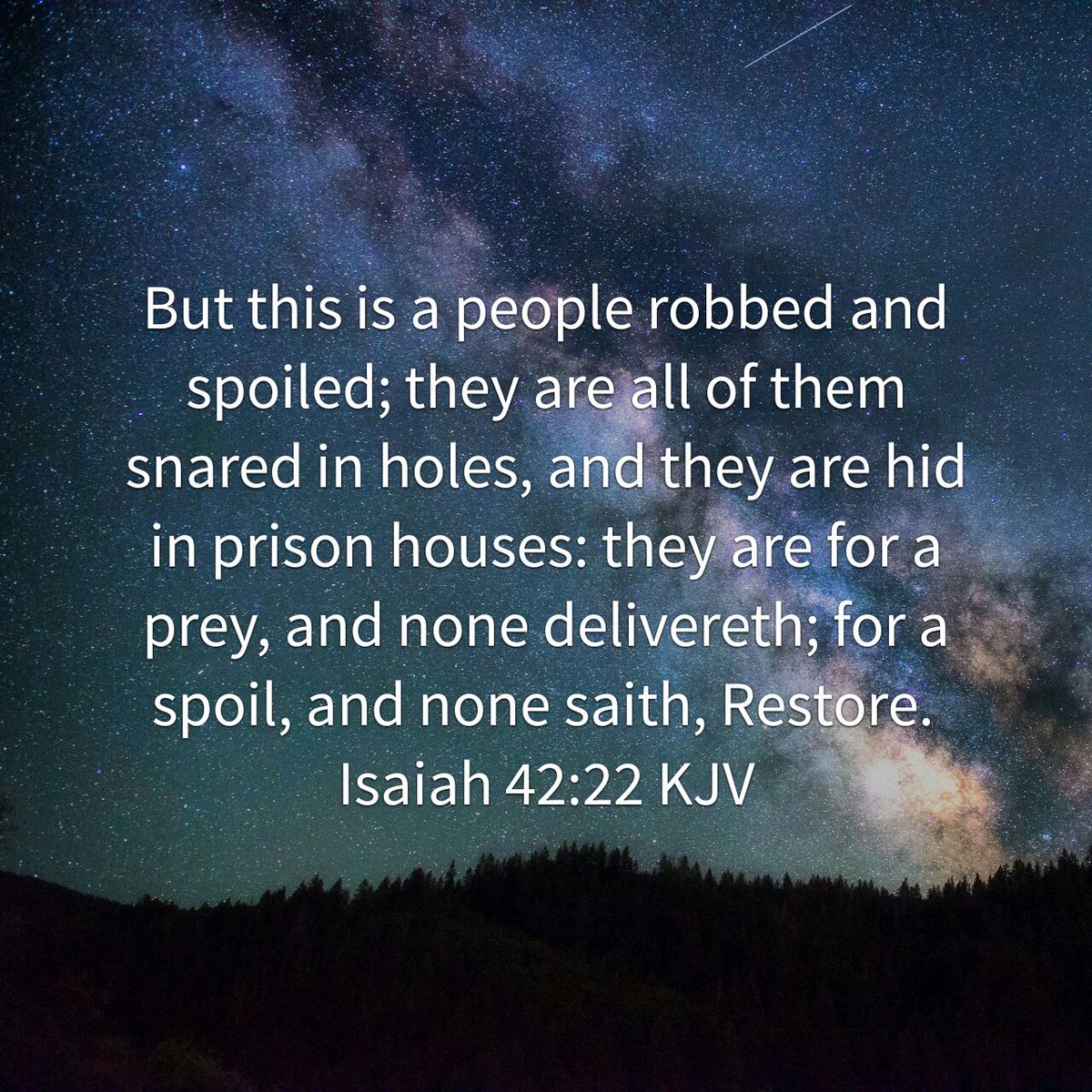 If you didn't see yesterday's post, I strongly recommend you go back and read it before reading today's post. You can follow the "back" arrow at the bottom of this post to find it.
Isaiah is warning Israel, over and over, that there will be consequences for their turning away to worship the idols of other nations. A time of captivity and destruction is coming, and there will be no escape.
Verse 21 tells us that Jehovah is well pleased with the righteousness that He demands by His law, so He will magnify and honor it regardless of the effect it has upon the people who refuse to see, hear, and obey it; but He is  not well pleased with the the people with whom the contract was made.
Those who refuse God's law have no champion to deliver them from defeat or demand that their enemies restore the spoils they have take from the people.
Tomorrow's post will detail the reasons for God's chastisement of His people.